We're feeling particularly sassy this month... January makes us giddy: the whole year stretches out ahead, fresh and shiny and full of possibility. What adventures await? What delicious surprises and exciting moments will fill up the calendar? As you wait out the winter, we wish you sweet + spicy dreams.
---
A LETTER FROM SAN FRANCISCO CHEF ANDREA FRONCILLO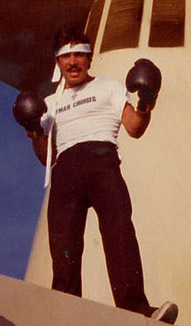 So what are your resolutions this year?


And have you broken them yet? I spent a few sleepless nights on mine - thinking about how I should get to bed earlier, drink less, eat more fiber - and then the fever broke! Just in time...

You must know by now that I'm not the kind of person who plays it safe. Life is short, and since no one has convinced me of reincarnation, I'm going to live it up now, since it may be the only chance I've got. I could tell you stories about spending rent money on a good bottle of champagne to share with a hot date. Or walking away from the only job I had when it wasn't making me happy. That's me - devil may care. I'm glad to report that I've rarely been sorry.

I think it's partly because I never forget where I came from. During most of my childhood, I didn't have a decent pair of shoes; we could only afford cheap plastic slip-ons, the equivalent of paper socks. Within minutes of putting them on, your feet started to sweat, and they made obscene sucking sounds with each and every step. After a few days, our toes developed white patches around the sides, and our toenails got a frosty look. They reeked of cheese and mildew. I mostly went barefoot.

I often dreamt of America, where there are so many clothes that people toss their old ones out, a country where everyone wears blue jeans and where there is more than enough work for the fathers, and everyone has fistfuls of money to spend. In my mind, Americans were always laughing - ha! ha! ha! - because there is so much to be happy about.

And you know what? There is so much to be happy about. In October of last year, I was hit by an SUV blasting through a red light. In September 2001, I was on the last flight to San Francisco out of Newark before United Flight 93. I've had more brushes with death than an undertaker. My number could be up any second.

And that's why I'm going to declare 2004 as the Year of Living Dangerously. That's right: anything goes. To hell with fear and worry and playing it safe. So much of the time, we go through life without LIVING! Enough of that. Living dangerously begins with the belief that you have the right to be happy. If you don't eat well, love well, live well NOW... when will you? The ancient Greeks didn't write obituaries - they asked one question: Did he have passion?!

Follow your passions & chase after your dreams. Try out those fantasies. Be your own fairy godmother! Wave a wand and give yourself permission to make it happen. Say the things you're tempted to hold back. Be silly! Be you! If your friends don't like who you are, find new friends. You're the best thing you've got. (And belive me, there's nothing sexier than someone who knows their own worth...)

And to those of you worriers out there, just remember: some of my best successes came from my so-called mistakes! After all, if you started with greatness, you'd have nothing to achieve. So go for it.

And now I'm off.... adventure calls!

P.S.: that's me on the left, on the deck of a cruise ship in the middle of the Mediterranean... those were some days.


---
ARE YOU HAVING TROUBLE GETTING LOVE NOTES?
With all the spam out there, it's hard to know what's junk and what's not. If you're finding Love Notes in your trash can, you might try adding us to your list of approved senders.

Note that users with AOL will likely not get the newsletter at all (and hence won't be reading this) since that service blocks incoming mail with graphic attachments, no matter what the source.
---
BAKED OYSTERS w/ Pancetta, Spinach & Cream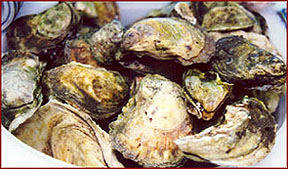 Did you know that Roman emperors used to prize oysters so highly for their aphrodisiac qualities that they would pay for their weight in gold?! If you happen to live in the San Francisco Bay Area, we recommend that you take a drive out to Tomales Bay and stop by the Hog Island Oyster Company for a couple dozen fresh ones... it's a gorgeous drive, and a fun culinary adventure. But no matter where you find the raw goods, these baked oysters are the ultimate indulgent treat - creamy and rich and utterly delightful.

BAKED OYSTERS

• 1 dozen medium-sized raw oysters, shucked
• 1 Tblsp. butter
• 1 medium shallot, finely diced
• 1/2 cup small spinach leaves, chopped finely
• 3 oz. pancetta, cooked until crispy and diced finely
• 1/4 cup grated asiago cheese
• Freshly cracked pepper to taste
• 3 Tblsp. fine bread crumbs

In a heavy saucepan, melt the butter and stir in the shallots. Saute over medium heat until translucent, then reduce heat and add the spinach & pancetta. Stir in pepper. Remove from heat.

Heat oven to 350. Remove the top shell from the oysters and arrange in a baking dish. Bake in the oven for 10 minutes, until the oysters begin to turn color and puff up, then slide the dish out and spoon the spinach mixture over the top, dividing evenly between the oysters. Sprinkle with breadcrumbs & cheese. Place the dish back in the oven and cook for 10-12 minutes, or until the breadcrumbs are golden brown.

Serve alongside a glass of champagne or fruity white wine.

For a very simple alternative, pour a teaspoon of heavy cream over each oyster in the half shell. Sprinkle with chopped chives; bake beneath a broiler. Voila!

---
Filler
So you have your routine; you eat the usual dinner, watch the usual TV, go to bed at the regular time, and know exactly how your partner is going to respond and when. B-O-R-I-N-G! If this is the year of living dangerously, you're going to have to shake it up, baby. Here are some suggestions:

• Trading Places: Why confine fun to the bedroom? Try sleeping somewhere else in your house one night. Drag out the pillows and blankets and make a fort! You may find that a flashlight comes in handy, as will a stash of chocolate. You'll be surprised how making a "camp" in the dining room will bring out the kid in you. And after the pillow fight...

• Midnight Brunch: Remember when you first met that special person and stayed up hours talking and fooling around? You can have that butterflies-in-your-tummy feeling again... but you'll have to plan it this time. Think of it as a part of the foreplay! Turn off the phones, light the candles, bring out the toys... and lose track of time. We dare you. And then: eat brunch at midnight! We'll even provide the menu - check the site in February - our V-day gift to you.

• Be Un-Predictable: You think you know what she likes, but maybe it's time to try something new. Why not plan to meet in a place you've never been before and flirt across the bar like you only just met. The more you relax and have fun with it, the better time you'll have. Boring is as boring does. So ask yourself: have you rolled around in the back seat of the car lately? Why should teenagers have all the fun? Or maybe he thinks you're never in the mood in the morning. Try surprising him and see what happens...



---
The ups + downs of doing it my way...
Thanks for the memories!

---
(NOT YOUR USUAL) CHICKEN POT PIE w/ ORIENTAL NOODLES & PORTOBELLO MUSHROOMS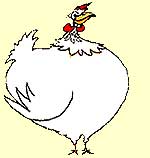 I've been experimenting with the idea of a "different" chicken pot pie. I wanted the best of what pot pie is - hot, comforting, delicious - without the peas and carrots and boring, creamy sauce. After a few trial runs, I think I've found it... a flaky crust with a concoction of tender chicken, savory mushroom and rich miso broth underneath. I dare say, this is a helluva good chicken pot pie. You'll never want those frozen ones again.

• 2 cups water
• 1 cup fresh oriental noodles (look in the Asian Foods section)
• 2 Tblsp. dark miso paste
• 1 tsp. freshly grated ginger
• 1 medium white onion, sliced
• 1 Tblsp. butter
• 1/2 cup celery, diced
• 2 tsp. ponzu sauce
• 1 large chicken breast, steamed & cubed
• 1 portobello mushroom, chopped into cubes
• 3-4 sheets puff pastry dough
• Salt & pepper to taste

In a medium saucepan, bring the water to boil; stir in miso; toss in noodles; cook for 1-2 minutes. Remove from heat. In a skillet, saute the fresh ginger; add onions and carmelize over medium high heat; deglaze with white wine. Add butter and celery. Saute until celery is soft. Add ponzu sauce, and stir in chicken breast and mushrooms. Cook for 3-4 minutes. Remove from heat. Cool for a few minutes, then add chicken & vegetables to the miso noodle broth. Salt and pepper to taste.

Turn a 4" ramekin upside down over a sheet of puff pastry dough and trace a circle, then cut out the shape. Repeat four times until you have four circles of dough. Ladle the warm filling into ramekins and place a circle of dough on top. Press down tightly on the edges to seal completely. Brush with egg wash (1 egg yolk whisked together with 1 Tblsp. water). Poke a couple of holes in the top with a fork to allow the steam to escape.

Place the ramekins on the middle shelf in a 400 degree oven. Cook for 7-9 minutes, or until the crust is golden brown. Remove and serve!

Makes 4 pot pies.

---
Thanks for the memories!
And that's all, folks!

---
You are receiving this email because you're a fan of food and romance...You think life is a sensual adventure, and you hope to nibble and sip your way to bliss. We hope this helps. If you're hungry for more, head straight to our web site.

Copyright 2003 • Sex and the Kitchen, Inc. • All Rights Reserved.
---